A gift your Mother will Love
This project makes a great gift for Mother's Day or maybe you need to make something for your Gran's Birthday. Most of the time on my mother's birthday, I buy her flowers. But I decided this year I would make her a flower that wouldn't die. With the hope that she would love it enough to hang on her wall. A bit like the art on the fridge when I was little.
This post contains affiliate links for which I may make a small commission with no extra cost to you should decide to purchase. This just helps to keep this blog going. Thanks for your support. Full disclosure and privacy policy here.
Materials:
A shadow box or picture frame.
Here are a couple of frames I found on sale. I think I might use the shadow box for this project.
Some burlap
Glue gun
I love this Cotton! yarn in Buttercup
I love this Cotton! yarn in Pistashio
This post contains affiliate links for which I may make a small commission with no extra cost to you should decide to purchase. This just helps to keep this blog going. Thanks for your support. Full disclosure and privacy policy here.
Glue the burlap to the inside of the shadow box or picture frame.


Decide how many flowers you want in your picture. And what type of flower.
Here are a few crochet flower types.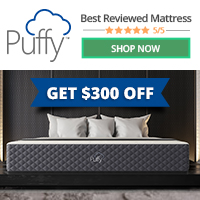 Make 1- 2 flowers in buttercup
Alternatively, you can use the flower pattern from this flower scrubby or the one from this cup cozy.
Make 2-4 leaves in pistachio
Make 1 -2 Chains from the pistachio
(mine was chain 29 - for the 5 x7 frame with a 4.00mm hook)
Lay them on the frame first and arrange them in the way that you want them to look before you get out your glue gun!
Then glue the pistachio chain first for the stem, next add your leaves and your flowers.
This post contains affiliate links for which I may make a small commission with no extra cost to you should decide to purchase. This just helps to keep this blog going. Thanks for your support. Full
disclosure
and
privacy policy
here.